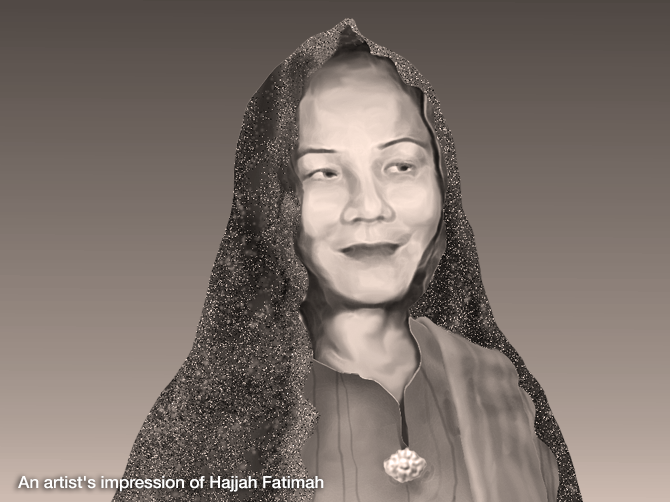 Hajjah Fatimah
Tradeswoman and philanthropist
Hajjah Fatimah arrived in Singapore in the 1800s to continue her late husband's trading establishment in Singapore. Already in possession of her own boats, she combined them with her husband's vast business network, and made a name for herself as a prominent trader – a feat for a woman in the late 18th to early 19th century.
 
Hajjah Fatimah also took on the role as philanthropist. She gave back to society by building houses for the poor and donated the site of her house to have a mosque built in its place. The mosque was named after her, and this gave us Hajjah Fatimah Mosque in Kampong Glam – the first in Singapore named after a woman.
Sophia Blackmore
First female missionary who founded two girls' schools
Despite the lack of missionary work for females back home in Australia, Sophia Blackmore's determination to do so eventually led her to set foot in Singapore in 1887 as one of the pioneer female missionary. Here, she championed efforts in welfare and education for women and girls.
 
Within two years of her arrival, Blackmore founded the Tamil Girls' School, presently known as Methodist Girls' School, and Telok Ayer Chinese Girls' School, which is recognised as Fairfield Methodist Secondary School today. The establishment of Telok Ayer Chinese Girls' School was, however, not without its challenges.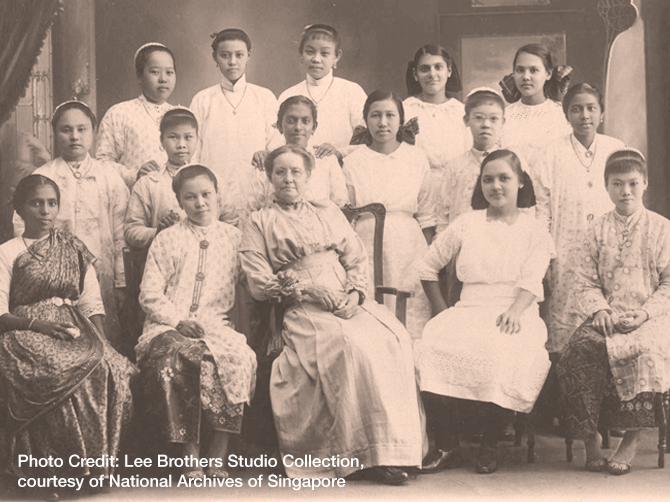 Blackmore had to go door to door to persuade Peranakan Chinese families that their daughters needed education. Eventually, her perseverance paid off and the school opened in 1888 with its first batch of eight girls.
 
Apart from her work in education, Blackmore also opened a boarding house for girls and published a paper in Baba Malay that aimed to reach out to women.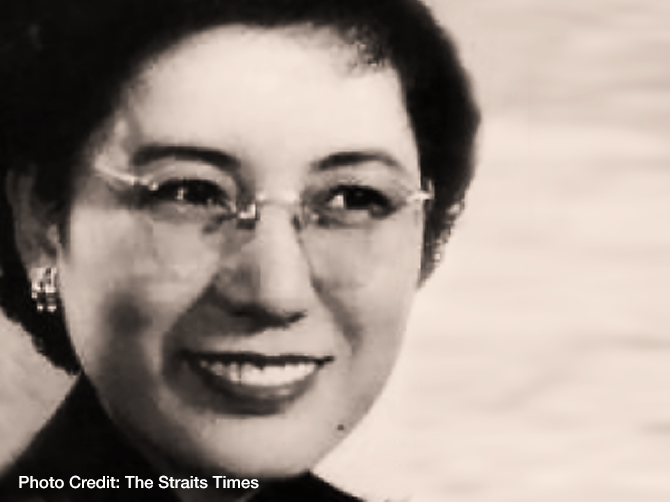 Constance Goh
Pioneering activist in family planning
A perceptive woman ahead of her time, Constance Goh became a pioneer activist for family planning in Singapore.
 
At a feeding centre that she opened along Havelock Road for poverty-stricken children, Constance Goh noticed that the children came from large families that had little to no means to feed themselves. This marked the start of her advocacy for family planning where she went on to establish the Singapore Family Planning Association in 1949.
However, her journey as an activist was tumultuous. From individuals to religious groups, many were against Goh's ideas on birth control and planned parenthood.
Despite this, Goh and her associates persisted and eventually met success in spreading the message. After more than 50 years, her legacy remains where the association, now known as the Singapore Planned Families Association, still stands today.
Checha Davies
Social worker and women's activist
Checha Davies was truly a remarkable figure who helped to transform the way women lived in Singapore.
 
As a key member of the Singapore Council of Women in the mid-20th century, Checha Davies campaigned for progressive ideals in women's economic, educational, social and legal rights. This was in stark contrast to the traditional women's organisations that supported charity, skills and crafts activities.
 
Slowly but surely, the fierce campaigning and efforts of Checha Davies and the council came to fruition when the Women's Charter was established in the early 1960s.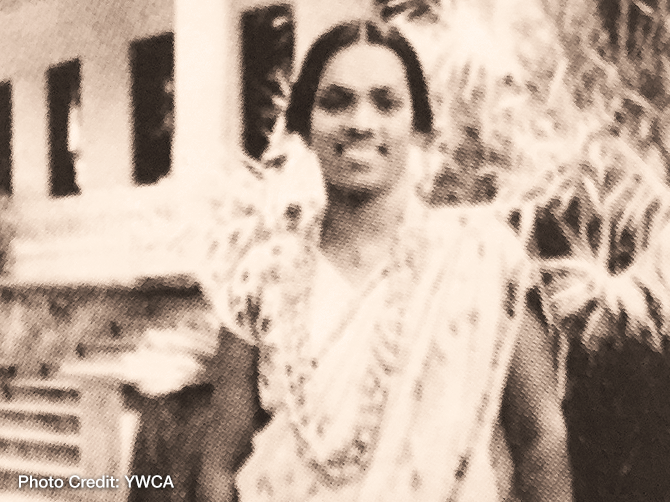 The charter was a milestone that laid the foundations for women's rights in Singapore today. Checha Davies also led a purposeful life as a teacher, social worker, and community volunteer. A woman of great generosity and selflessness, she even once sold her house to gather more funds to build a hostel for women of low income.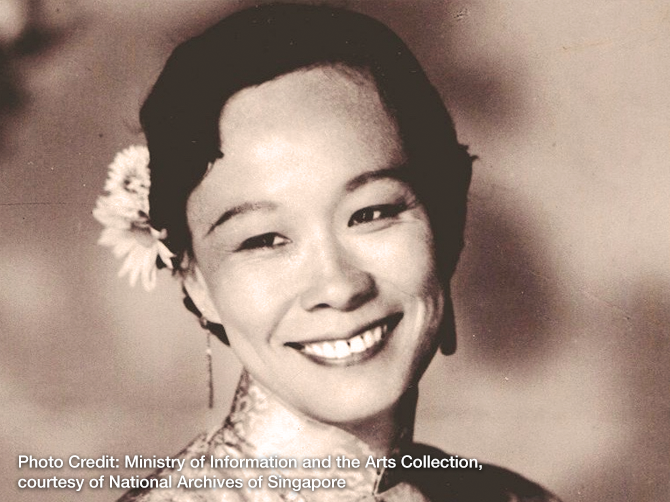 Elizabeth Choy
War heroine
She is a symbol of courage, determination and compassion. Many know Elizabeth Choy as the war heroine who secretly brought relief supplies to prisoners-of-war during the Japanese Occupation and endured brutal torture to protect her allies.
 
Beyond WWII, Choy contributed to Singapore in many other ways. In the 1950s, she returned to teaching, became a female politician, and even expanded the women's auxiliary wing of the Singapore Volunteer Corps.
Choy, however, found that she could contribute more as a teacher.
She became the first principal of the School of the Blind and educator at St Andrew's Junior School for 14 years. For her total service of more than four decades in education, in 1973 Choy was awarded the Pingkat Bakti Setia (Long Service Award), Singapore.
----
Enjoy learning about people who have helped shape our history? Discover more interesting stories under 'Articles' or explore people, places and events throughout our 700-year history in E-books under 'Stories'.