About the Singapore Bicentennial
Commemorating 700 years of history
The Singapore Bicentennial in 2019 marks the 200th anniversary of Sir Stamford Raffles' arrival in Singapore – a key milestone in our rich and storied history. But our story did not start in 1819. It actually began in 1299.
For over 700 years, we have been open to a diverse flow of people and ideas, and connected to wider geopolitical currents, all of which shaped our evolution. Our history is a rich and expansive one – the journey of an island that has never been constrained by its shores, but has always been made from more.
Each of us is in some way connected to and intertwined with others in this history. 2019 could be the time for us to explore how our past has formed us, discover what this means for our future, and find our way for the future to come.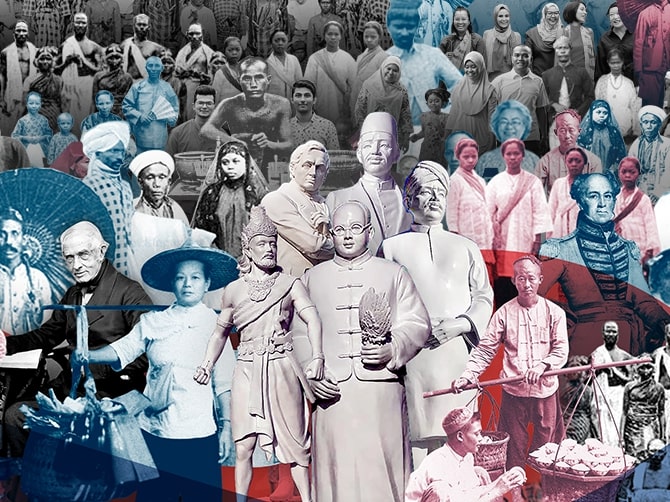 The Singapore Bicentennial Logo
The Singapore Bicentennial Logo
The Singapore Bicentennial Logo comprises seven poly-shapes, each representing one century for a total of 700 years of Singapore's longer history. The poly-shapes are progressively refined into a circle, symbolising our transformation throughout time; adapting and evolving to become present-day Singapore. The logo expresses both change and continuity, conveying the sense that this is an ever-evolving journey that is always for the better.
The use of the Singapore Bicentennial logo is strictly by application only, and subject to review for relevance. Preference will be given to activities that are community focused, with historicity, and non-commercial in nature. Get in touch with us for enquiries on the use of our logo.
Rediscovering Our History Together
People behind the Singapore Bicentennial
This shared reflection of Singapore's rich history would not have been possible without a nationwide collaboration with partner agencies, educational institutions, and various community groups. Not only do they provide research and resources, they also help to plan for programmes and events so as to generate interest in our heritage.