Mrs Chew have been taking the lead in building a Smart Nation.
Mrs Chew, 67 years old (mum of a Smart Nation Ambassador)
"When SafeEntry first started, my mum asked me for a step-by-step guide on using SE-QR. I downloaded a QR scanner for her Android, taught her how to unlock screen, open the QR scanner, scan the QR code, fill in the details and then check in. Even after teaching more than 5 times, she just could not get the hang of it. She gave up and said she would use SE-NRIC instead.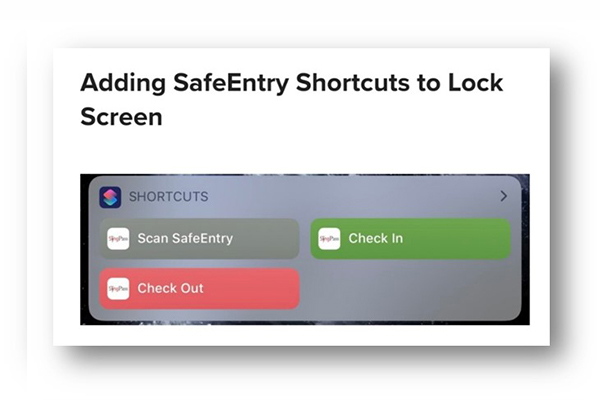 Two days later she called and scolded me for not suggesting a better way to SafeEntry. Her friend Doris, 70, at church had taught her how to put a SafeEntry widget as a shortcut on the lock-screen of her phone. She said it was so easy now. I was then forwarded a link from Shutterwhale, that was circulating in her seniors group Whatsapp chat, with a strong recommendation to try it myself.
Sometimes, seniors just know better =)."
Source: Smart Nation and Digital Government Office
Details
Helping the Community
Get started with similar
opportunities
Engaging in Conversations +
Helping the Community
Champion the cause for Lower wage workers
with like-minded individuals
16 Apr 2022 - 30 Jun 2022, Weekday or weekend, Lifelong Learning Institute
Loving Nature +
Helping the Community
Help the community adopt SG clean habits
by being an SG Clean Ambassador!
01 Apr 2022 - 31 Dec 2022, Weekdays or weekends, Various venues
Geeking Over Gadgets +
Helping the Community
Build a Digitally Inclusive Society for
Tech Ready Seniors
03 May 2021 - 31 Dec 2021, Weekday or Weekend, Rochor
Similar SG Together stories that you
might be interested in