Opportunities to engage and act
Singapore Together is about the people of Singapore partnering each other and the government to build our shared future. Here are some opportunities to be part of it!
Turn conversations to action
Alliances for Action bring together multiple stakeholders to collaborate and take action in significant areas to build Singapore's future. Join us in these Alliances to develop and deliver solutions for our future Singapore.
15 Alliances have been formed or planned thus far. As more themes emerge from our reflections and conversations, more Alliances will be formed to translate our conversations to action. Do visit this page regularly for updates on opportunities to join.
Start an initiative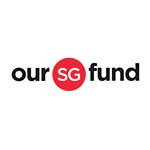 Have an idea for an initiative, or already have a project in the works and need funding? Our Singapore Fund is set up to support meaningful projects to meet social and community needs. Funding is capped at 80%, up to $20,000 of project expenditure, and is open for applications throughout the year.
Check out Our Singapore Fund.
Volunteer or Give
Want to make a difference to a cause that matters to you? Click on the following links or explore Our SG website for different volunteering opportunities!