Rethinking work and the workforce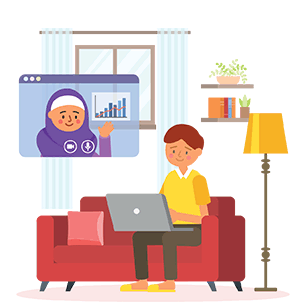 COVID-19 changed the workplace and our perceptions of work. Many of us had to rapidly adapt to work from home (WFH) arrangements. Some of us faced challenges with longer working hours, blurred boundaries between work and personal life, and strains on our mental health. At the same time, WFH gave us more time with family. It also paved the way for more flexible working arrangements post-COVID-19. Employers are learning to trust their employees more, and to support better work-life harmony and mental well-being.
As a workforce, we should strive to be more globally competitive and digitally ready. Remote working will make competition for white-collar jobs more intense, as people can find work from anywhere in the world. As workers, we should be more open-minded in working with new ideas, technologies, and people from different backgrounds or cultures. The government could also do more through education and training to enable our local talent to seize new job opportunities.
In particular, our youth are concerned about new technology trends such as artificial intelligence, and about staying competitive and relevant in the job market. Our youth would like to chalk up more hands-on experience, such as through internships or by attending workshops, so as to better appreciate and apply the lessons learned in school. Our youth would also like mentors who can help them navigate the job market and provide connections in industries of interest.
Many of us feel that businesses could emphasise and provide more on-the-job training to shift our workforce away from pursuing just paper qualifications. We also feel that it is important to develop soft skills like being more flexible, innovative, entrepreneurial, and willing to learn. The education system should nurture the younger generation to develop these soft skills to navigate an increasingly complex world and workplace.
Quotes
Support for essential workers and more vulnerable workers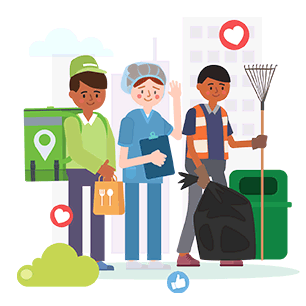 Many of us, including youths, essential workers and business leaders, shared our hope for an improvement in the living standards and working conditions of lower-wage workers in Singapore. We showed our appreciation for essential workers during the Circuit Breaker, and should continue to do so post-COVID-19. While some of us call for more government measures to support lower-wage and essential workers, we also recognise that the government, businesses, community and individuals have a shared responsibility in improving the well-being of lower-wage workers. This can include offering better renumeration, progressive wages and progressive working environments for employees and outsourced workers.
We hope to see a mindset shift in how we, as a society, value these workers and their skills. Singaporeans from all walks of life should show more respect to these workers, and we could consider changing the way we recognise and pay for services provided by them.
Gig workers and freelancers also need more support, as they are especially vulnerable during economic downturns. Platform companies could be more proactive in assisting their gig workers. Some of us worry about the short-term nature of gig work, as employers may not provide workers with employee benefits or offer career progression opportunities. Beyond immediate financial assistance during COVID-19, workers could receive more protection such as insurance, or better wages and employment benefits.
Quotes
Support for jobseekers
The pandemic has affected the whole economy, and certain workers have faced greater difficulties in finding employment. Those in sectors that were more severely affected by COVID-19 need more financial support and opportunities to reskill and upskill themselves.
Those of us who are older jobseekers and fresh graduates shared the difficulties we faced in this job market. Some of us hope that employers can be more open towards hiring older or mid-career workers, especially those in the 'sandwiched' generation caring for their parents and children. Some fresh graduates also shared our anxieties about the job market, and hoped that we could be given more career guidance.
Quotes
Support for local companies and workers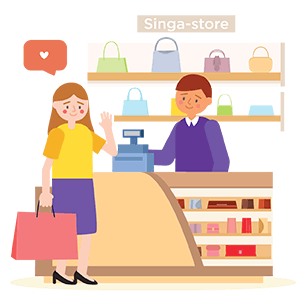 We can do more to support local SMEs, start-ups and entrepreneurs. Many of us aspire to see our local companies compete regionally and globally in a post-COVID-19 economy. Consumers can play a part by buying local products, and larger local companies could mentor budding entrepreneurs or invest in promising start-ups. The government can provide support through grants for digitalisation efforts, traineeships and apprenticeships. More can be done to streamline the processes and requirements for grant applications. At the same time, the effectiveness of support schemes should be thoroughly evaluated.
Quotes
New growth areas and our position as an economic hub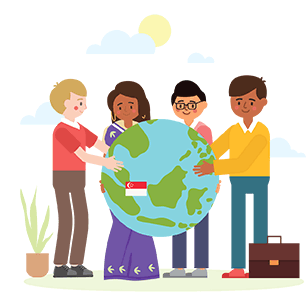 Singapore should continue to remain open and attractive as an international hub. While COVID-19 has brought economic uncertainty and greater competition, new opportunities have emerged. Some of us shared ideas on possible engines of growth, such as electric vehicles and food technology.
We should seize opportunities to work with other countries on mutually beneficial projects at business-to-business and government-to-government levels. Singapore could develop our capabilities as a testbed for new standards, technologies and prototypes for overseas companies. This would give companies the confidence to scale up and export their products globally. At the same time, our local businesses can benefit through knowledge transfers.
Quotes
Definitions of success for businesses and the economy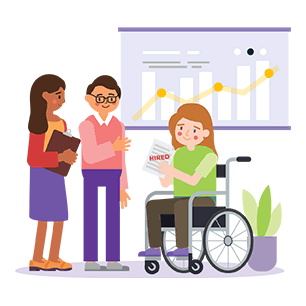 We want to rethink our society's and businesses' definitions of economic success. As a society, we should be more inclusive and consider the needs of vulnerable segments of our population. Persons with disabilities and seniors have abilities to offer, and some of us feel they should be given more opportunities to be part of our economy.
Some of us, including those in social enterprises, hope that businesses can look beyond profit-making, and pay attention to environmental sustainability and the social good. Companies could also look into having more collaboration and mutual support, such as through mentorships or consortiums to share ideas and best practices.
Quotes