Deeper citizen participation for more inclusive governance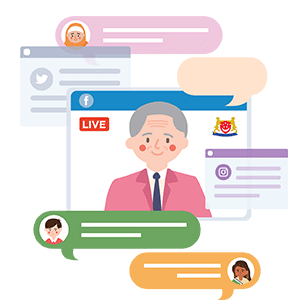 Many of us appreciate the government's response to the COVID-19 pandemic. We also recognise that it is important for Singaporeans to work with the government to realise our hopes for our nation.
At the same time, many of us acknowledge that Singaporeans depend too much on the government to solve our problems. While this might have worked in the past, issues are now so complex that the government alone cannot solve them. Many of us feel that the government needs to trust and collaborate with citizens more, be open to new ideas and different perspectives, and co-create solutions. At the same time, we think that Singaporeans can step up and be more active and responsible citizens. A large number of us are willing to partner the government to build our future together, and also feel that fellow Singaporeans are willing to work together to make Singapore a better place.
We want to better understand the government's policies and considerations, and hope for clear and timely communication from the government. We want to understand the trade-offs and considerations behind decisions. Some suggest sharing more information about the policy-making process, for example via online platforms. Many of us feel that more open sharing of information, data, and views between the government, private sector, and community will strengthen trust. The government could also use last-mile communication channels more extensively, such as social media, community organisations, and grassroots leaders. On our part, we think that we can be responsible citizens by ensuring that we understand the government's latest policies and regulations, share accurate information, and participate in community projects.
Quotes
Calls for more open conversations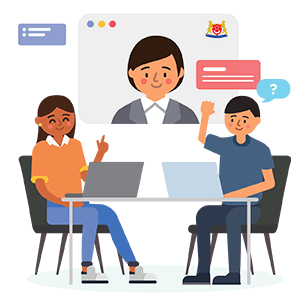 Many of us hope that the government can demonstrate more openness to seeking inputs on policies on an ongoing basis. We value leaders and policymakers who listen and have a good understanding of the ground. We think that our society is more educated and mature now, and ready for a more open conversation between government and people. A few of us feel that our views are sometimes not valued, especially if these views are critical of the status quo. A few of us are unsure if the government takes our views seriously. We would also like the government to get feedback from the ground before rolling out policies, and recognise that we need to provide constructive and useful feedback to make a positive difference. We also hope for constructive and non-partisan politics, so that we can work hand-in-hand for a better future.
We think it would be useful for the government to set up more channels and platforms to engage people in a two-way manner. For example, there could be regular conversations between government representatives and people, such as the Emerging Stronger Conversations , or digital platforms for people to share their concerns and feedback. Another idea is to hold hackathons where people can come up with innovative solutions to address important national issues such as climate change and sustainability. After these engagements, we would appreciate the government closing the loop with us on where our feedback went and what actions will be taken.
Quotes