Enhancing flat design and estate infrastructure to address new needs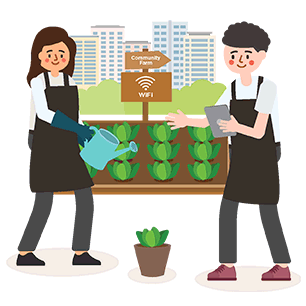 We feel that current flat designs and facilities should be reviewed to accommodate residents' new needs and lifestyles. Some of us are concerned about COVID-19's impact on mental well-being. To address this, we hope for more greenery and well-distributed amenities in neighbourhoods, as well as more common space for social interaction. Some of us feel that it is important to build social memory and retain town features that endure across generations. We hope for more smart initiatives to be introduced.
As working from home becomes more common, we can explore having dual-use facilities and community spaces in the neighbourhood that can also serve as communal work and study areas. We hope that supporting infrastructure such as stable Wi-Fi could be installed in our estates. We want the government to involve community more in developing common spaces, to strengthen social ties and sense of belonging. We hope that infrastructure can be designed to promote greater social mixing such as community farms, exercise areas such as cycling zones and inclusive playgrounds that also cater to children with disabilities.
Quotes
Supporting Singaporeans with their housing needs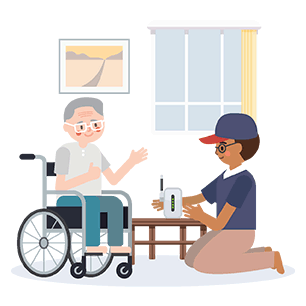 We hope that vulnerable segments of society, particularly those living in public rental flats, can be better supported in their housing journey and access to necessities such as an internet connection at home. We hope that the eligibility criteria for the public rental schemes could be refined to better support single unwed parents and elderly singles who would like to rent a flat. We can also better inform rough sleepers of available rental schemes, as they often lack access to the internet and information. Learning from COVID-19 experiences, larger families may need larger rental flats to have a safer and more conducive living environment. We feel that the government should also ease the increase in rental rates when the household income of vulnerable families increases, so that the additional income does not all go towards paying higher rent.
Quotes
Aspirations for a sustainable city
Many of us developed a newfound appreciation of greenery and our parks during the Circuit Breaker period. With more people visiting our green spaces during the COVID-19 pandemic, park infrastructure needs to support more uses and visitors. We want to see park designs that have the flexibility to manage crowds and adapt to different situations. We need to raise awareness on responsible use of these spaces that we share with wildlife, and protect our biodiversity and marine habitats. To spark more interest and action in environmental issues like nature conservation and coexistence with wildlife and nature, we should continue to work with nature groups, schools, and workplaces to raise awareness. For instance, we can provide hands-on learning opportunities that are inclusive and accessible by different groups of people. We can also continue to tap on social media and technology to share knowledge about our biodiversity and park etiquette.
Quotes
Building a more resilient Built Environment sector
COVID-19 has shown companies in the Built Environment (BE) sector that we need to build a resilient local supply chain to decrease reliance on foreign workers. Those coming from the sector hope that creating better jobs and a better working environment in the BE sector will nurture and attract more local talent to the sector, especially the younger generation. Some of us hope that the government can introduce more incentives to attract foreign companies to Singapore so that there will be technological and capabilities transfer to increase the competencies of local engineers. Some of us in the BE sector also hope for talent to be seconded between private and public agencies to level the playing field between public and private sector.
Those of us in the BE sector hope to improve communication and collaboration within the sector through digitalisation and improving productivity. We hope that the government can take the lead in developing integrated digital platforms and better support innovation. We also hope for simpler infrastructure design to reduce labour during building stage. For sustained growth, we envision Singapore as a BE hub.
Quotes